VACANCIES
Join our team!
If we have any current vacancies, we will display details below.
To apply, please either follow specific instructions in the advert, or use our application form – take note of the relevant email address to send it to.
Good luck!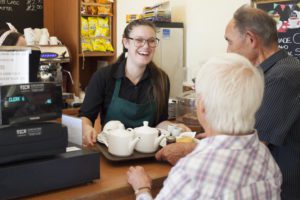 We are looking for fun and lively individuals to provide daily entertainment, activities and birthday parties for Kent Life guests. You must be hard-working, positive and friendly, a real team player.
Key Tasks
Implement Kent Life's entertainments schedule and birthday parties, from the setup of entertainment activities, participating, dressing up, commentating and packing away all equipment.
Be confident and  patient  with  all  our  guests and  animals associated with  the entertainment activities and be able to multi-task during the activities
Meet and greet all guests including group outings, schools and birthday parties.
Create a fun and engaging party atmosphere for all children and adults involved in the party, whilst delivering exceptional guest service as the host.
Promote Kent Life's varied schemes and package to the guests including adopt and animal, season tickets, forth coming events, merchandise selling etc.
Adhere to the appropriate Health and Safety procedures and standards of staff behaviour and dress as stipulated by the Company's management.
Please take a look at the job description and person specification for more information.
Applications should be made using this application form, and emailed to mbass@kentlife.org.uk.
Good luck!
Land Train & Tractor Driver
We are looking for experienced drivers to come and join our lively team here at Kent Life. You should be hard-working, friendly and dedicated, with a can-do attitude.
Full, clean license required – with minibus and trailer towing essential.
Due to the nature of this role, applicants must be a minimum of 25 years old.
Take a look at the job description and person specification to see if this role is for you.
Applications should be made using this application form, and emailed to mbass@kentlife.org.uk.
Good luck!
VOLUNTEERING
Would you like to make a difference and lend a hand in conserving all aspects of rural life? Enjoy your passion, meet new friends and make a difference by volunteering at Kent Life, whatever your interests or skills, we would like to hear from you
Kent's Life volunteer programme is varied and adaptable to your skills and interest. Here are just some of the opportunities we have for our volunteers:
Planting and caring for the medieval herb garden

Growing and planting of wild flowers and produce in our farmhouse gardens

Assisting our Site Team with general maintenance and repairs

Livestock husbandry and welfare
To be a volunteer at Kent Life please contact enquiries@kentlife.org.uk or call 01622  763936. Please note: The minimum age for volunteering at Kent Life is 18.
Alternatively, you can download either an Adult Volunteer contact form, or a Student Volunteer/Work Experience contact form and return to enquiries@kentlife.org.uk.