Gift Vouchers – make a perfect gift!
Kent Life vouchers are available to buy in denominations of £5, £10, £20 or £50 and can then be redeemed ONLINE against the following:
Standard Day Admission
Annual Membership
Events
Animal Adoptions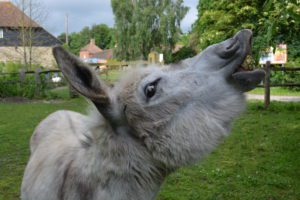 Once purchased, you will receive a confirmation email with a unique voucher code, along with a presentation voucher pdf.
To redeem, choose the online tickets you wish to purchase from our website (i.e. membership, admission or for a special event) and simply enter the voucher code in the promotional code box during the checkout process.
Any unused credit will be saved on the voucher and can be used at a later date.
Credit can only be redeemed online and must be used within 12 months of the date of purchase.
NEW – Meet The Farm
Introducing Kent Life's Meet The Farm: A Fun-Filled Bespoke Activity for Animal Lovers!
Welcome to Kent Life Farm, where you can embark on an unforgettable one-hour experience surrounded by a delightful selection of animals. Our unique offering allows you to get up close and personal with our friendly livestock team and enjoy a private encounter with our furry and feathered friends.
Here's what our farm experience includes:
Private 1-Hour Adventure: You and a friend will have an exclusive one-hour session with our knowledgeable livestock team. They will guide you through the farm, providing interesting insights and answering any questions you may have.
A Selection of Animals: While we don't advertise a specific number of animals, rest assured that you'll have the opportunity to meet and greet a minimum of three adorable creatures. However, if you're curious about the exact line-up, feel free to email us for more information before booking your experience.
Personalised Ticket: We understand that our farm adventure can make a fantastic gift for your loved ones. To make it even more special, we'll email you a beautifully designed ticket that can be gifted like a voucher. This ticket will include instructions on how to book your preferred date and time, ensuring a seamless and hassle-free process.
Price: Our one-hour Kent Life Farm experience is priced at £60 for up to 2 people. This includes the private session, the opportunity to interact with our lovely animals, and the guidance of our experienced livestock team.
Any additional guests will need to purchase standard general admission directly from the website
Any Questions? Please Call Our Booking Team On: 01622 763936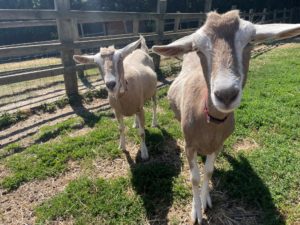 What sets Kent Life Farm apart is the element of surprise. We don't want to limit your experience to specific animals, as we believe in the magic of spontaneity. Depending on the day and the animals' time of the season, you'll have the chance to interact with a variety of fascinating creatures.
Minimum age 5 yrs+ (Donkeys 8 yrs+)
Don't miss out on this delightful opportunity to create lasting memories at Kent Life Farm. Book your experience today and prepare for a fun-filled hour of animal encounters like no other!