Our all-weather indoor Big Top arena plays host to a variety of shows throughout the year, usually during school holidays.
You can download all of the dates and times of our Easter Holiday Big Top shows here – or check out the line up below. Even better, all of these shows are included in the price of a standard admission ticket. You can book online in advance and save 15%.
The Sooty Show - 1st & 2nd April

Sooty and friends will be taking over the stage in this short show – includes a 10 minute magical warm up, and hang around afterwards for a photo opportunity!
Saturday 1st & Sunday 2nd April.
11.30am, 1.30pm & 3.30pm
Punch & Judy - 3rd & 10th April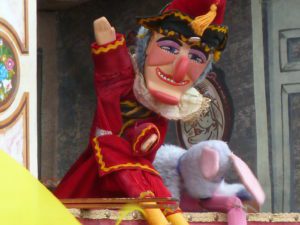 A vibrant and colourful presentation of England's oldest and most famous puppet show!
Monday 3rd & Monday 10th April.
12pm, 1.30pm & 3pm
Flip the Clown! 4th, 12th & 13th April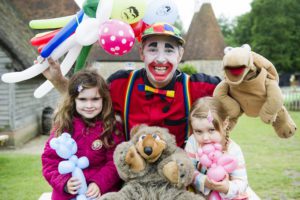 He will ride his unicycles, spin plates and his magic and juggling skills will mesmerise the children (big ones too!)
Tuesday 4th, Wednesday 12th & Thursday 13th April.
11.30am, 1.30pm, 3.30pm
Mr Moo at the Circus! 5th, 6th & 11th April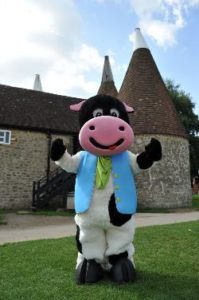 Join the Ring Master in the Big Top as Mr Moo makes his debut at the circus! Witness the highs and lows of Mr Moo's daredevil stunts.
Wednesday 5th, Thursday 6th & Tuesday 11th April.
Shows at 11.30am, 1.30pm & 3.30pm
Animal Show - NEW for 2017 - 7th & 14th April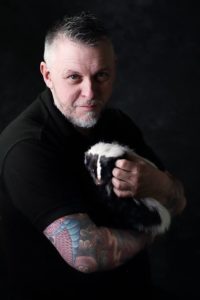 Presented by Nigel King on the Big Top stage, meet flower and friends as they take their first steps on stage!
Friday 7th & Friday 14th April.
11.30am, 1.30pm & 3pm
BubbleJo Bubble Show - 8th, 9th, 15th, 16th & 17th April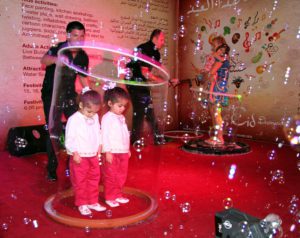 BubbleJo Bubble Show uses a wide range of exciting bubble tools and tricks to delight audiences of all ages!
Saturday 8th, Sunday 9th, Saturday 15th, Sunday 16th & Monday 17th April.
12pm, 1.30pm & 3pm