9th - 10th September
Hops and Harvest Boutique Festival
Much bigger and better for 2017 – an extended live music programme with Starsailor headlining on Saturday, and Newton Faulkner and Toploader on Sunday. This family friendly event will take everything that was great about the Original Beer Festival and add to it new stages, venues and entertainment!
The original Hops 'n' Harvest Beer Festival is steeped in tradition and has been running for over 30 years now.
For 2017, welcome the Hops and Harvest Boutique Festival – taking everything that was great about the previous festival; Kentish ales, local produce, hop picking and community activity and adding to it a bigger live music programme with new stages, new venues and some fantastic new entertainment all round – together with some VIP experiences.
It's not your average weekend in the country – it's an amazing one!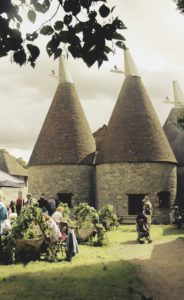 MAIN STAGE
Starsailor (headlining on Saturday) burst onto the scene with hit single Fever – being named Britain's Best New Band in the process – before reaching number two in the UK Album Chart with Silence Is Easy. Starsailor reformed in 2014 and have supported the likes of The Rolling Stones, The Killers and U2. Starsailor, have announced their brand new album All This Life, set for both physical and digital release on September 1st via Cooking Vinyl. The triumphant lead track 'Listen To Your Heart' is now available to stream HERE.
Newton Faulkner (headlining on Sunday) topped the album chart with his debut LP Hand Built By Robots. Since then, he has adopted a style of music which has a greater emphasis on beats and texture which is perfect for festival slots. In the process, he has amassed a loyal following and shed his iconic dreadlocks.
Toploader (playing on Sunday), most famous for their rendition of Dancing in the Moonlight, have sold millions of records and amassed a series of Top 20 hits since they formed in 1997. With a new album out this year, and plenty of older hits, the band will live up to their reputation of being a crowd-pleasing act.
Support Acts for the Main Stage currently include:
The Wholls – There is a reason everybody is talking about this band – The Wholls are quite simply a hard-working bunch of mates with bags of charisma, hook-laden songs, boundless energy and their sights set firmly on the world's stadiums.
Duke of Wolves – An unsigned London based 4 piece alternative rock band who are a little bit Queens Of The Stone Age, a little bit Rage Against The Machine and a little bit Muse while stamping their own melodic take on alternative rock music.
Vambo – Their material is organic, dynamic and overflowing with raw energy and power reflecting the outstanding musicality within the band. Great, original rock music performed by 4 musicians of the highest calibre that will bring a new dimension to the weekend's music.
Bang Bang Romeo – Their sound is huge, atmospheric and captivating.  Their live shows have excitement and theatrics that's been driving audiences wild up and down the country – this performance will have you there; don't miss it! This season already they are performing Isle of Wight Festival, The Great Escape, Reading & Leeds and TRNSMT and had recent slots for NME, BBC Introducing and Pirate Studios.

BIG TOP STAGE
A series of local up-and-coming musicians are set to wow the crowds on the Big Top Stage!
The Peaks, a group of 17-year-old school friends from Canterbury, were invited to perform on the influential Croissant Neuf Bandstand stage at this year's Glastonbury Festival. They have made a real impression with their high-energy, upbeat indie rock music and are tipped for great things by many in the industry.
Ben Russell and The Charmers, who have toured the world with their feel-good reggae sound which fuses European and Australasian styles. Fronted by Ben Russell, the band has received rave reviews on their travels, as well as praise from BBC Radio1Xtra presenter David Rodigan.
Wake Up Leo is no stranger to playing big shows, having shared the same stage as Reef, Reverent and The Makers and The Frattellis. The band promises huge choruses and fragile refrains, as well as a fusion of guitar and synth ahead of the release of new EP Devolution.
Contraband will be performing a wide range of songs from different genres – from Pink and Lily Allen to The Killers and Fleetwood Mac. The five-piece guarantees a sing-along for everyone – just as they have for the past 30 years.
Also taking to the stage are popular festival performers The Unknown, the creative genre-blending, loop pedalling Ralph Taylor, care-free alt-folk country band Hobo and The Hippies, Bromley-based James Hodder and his fusion of folk and American influences with bittersweet stories and country melodies, as well as up-and-coming singer-songwriters Wren, Steve Hewitt and Aid Lewis.
The Secret Garden Stage is a hidden gem with acoustic sets all day.
The Hipshaker Lounge in the Wagon Store will be filled with vintage sounds on all original vinyl from some of the best collections in the land, played by awesome DJs with pure passion for the music.
Additional acts, artists and entertainment are being added regularly to the line-up – check out the official festival website for more information.
We will still have the well-stocked Kentish Ales Marquee to tempt you in and tickle your tastebuds, together with other bars will full bar service and options.
The Hipshaker Lounge will be a living tribute to the 60s, a retro vibe, well-stocked bar, with pitchers and a themed cocktail or two served by fun and friendly staff.
Find the delightfully decadent  Zebra Bar & Champagne Garden, with a mix of indoor and outdoor spaces with seating and of course, perfectly chilled champagne, right next door to the Secret Garden Stage.
We are introducing some delicious food stalls and street food options along with our own tasty menu served from Dotty's Tea Room, and our Wood Fired Pizza Oven in the Garden.
Escape to The Bohemian Woods, home to 'Wish Upon a Star' wishing trees. Come inside, make a wish, write it down, tie it to a tree, sprinkle with fairy dust as you make it come true! Relax and stretch out on the rugs and hammocks as you soak up the idyllic atmosphere of the festival with the family and kids.
In addition, there will be treasure hunts and story-telling and a touch of culture at every corner. Plus all the awesome things Kent Life offer on an everyday visit too; cuddle corner, indoor and outdoor play areas for children; a perfect occasion to get at least three generations together for a fabulous weekend.
Live & Local, Hops and Ale!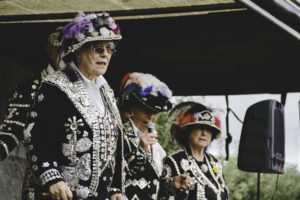 The festival began as a celebration of the humble hop – something that we are still keen to honour today. Have a go at picking the hops by hand, fill the bushels, and enjoy the pleasant aroma as the Oast House is brought back into working life for one weekend only. Take a peek round the Hoppers Huts, where previous generations would have enjoyed their summer holidays.
Don your hop crown and enjoy traditional entertainment with the Pearly Kings and Queens.
The Live & Local area of the festival also allows you access to the Kenti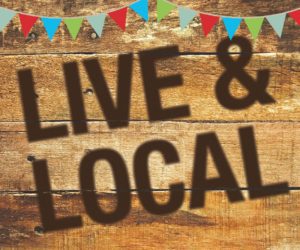 sh Ales Marquee, and to the Big Top stage, which will play host to a variety of local musical talent. There are a limited number of tickets per day available for the Live & Local area – and these tickets are most suited to those that wish to try their hand at hop picking,  or to sample a variety of Kentish ales. Please note – these tickets do not cover the Main Stage and many of the additional entertainment areas.
VIP Guests - Cabaret Noir
Cabaret Noir is the place to be, and to be seen; although only for those with VIP tickets, to enjoy a taste of the unusual, frivolity, music and dance, coupled with exquisite cocktails with a touch of theatre, of course, all with an evening MC; in sumptuous surroundings.
The programme hots up at night with a Burlesque Show, a close up table magician, a few surprises, and the best club sounds around.
The perfect VIP experience for adults only.
Tickets are available per day, or for the weekend. 
One Day Tickets
| | |
| --- | --- |
| Adults | £30.00 |
| Children (5-15) | £15.00 |
| Concessions | £25.00 |
| Family (2+2) | £75.00 |
| Under 5s | FREE |
Weekend Tickets
| | |
| --- | --- |
| Adults | £50.00 |
| Children (5-15) | £25.00 |
| Concessions | £37.50 |
| Family (2+2) | £125.00 |
| Under 5s | FREE |
Live & Local Tickets (valid for one day, Midday – 6pm only)
These tickets are limited, and only allow access to the Live & Local area of the festival (they do not cover The Main Stage and many other entertainment areas). For access all areas, please ensure you purchase a standard day or weekend ticket. These tickets are most suited to those who wish to experience hop picking or are Real Ale enthusiasts.
| | |
| --- | --- |
| Adults | £15.00 |
| Children (5-15) | £10.00 |
| Concessions | £13.00 |
| Kent Life Members | Discounts available |
| Under 5s | FREE |
Please note – all bookings are made subject to these Terms & Conditions.
To book Kent Life member tickets, please call 01622 763936.
Group rates (15 or more) are available for Live & Local tickets only, please call 01622 763936.
The festival will be open from Midday – 11pm on both days.
You are encouraged to make use of public transport from Maidstone, as there is limited onsite parking.